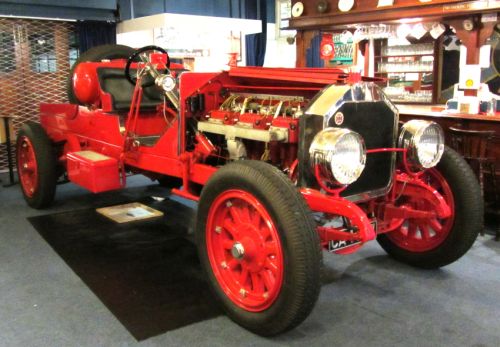 (1917 American LaFrance Speedster)
American LaFrance or ALF, founded in 1903 by a French Huguenot named
Truckson LaFrance in America. They built horse drawn ALF fire engines.  As early
as 1910 they sold their first petrol driven fire engines. Soon after they built their
first sports car. The car was entered in a race near New York where 11 people were
killed during the race, which caused the company to stop all further race car production.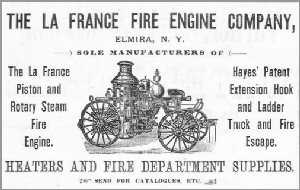 However, people fascinated with the large size of their race car continued to convert
some of the ALF fire engines to race cars. These race cars were difficult to break and
gear changes were not easy either. All this besides a complicated procedure to be
followed to start the exceeding large four or six cylinder engine of 14'500cc. The fuel
tank holds 200 liters.