Classic Car Show / Events In South Africa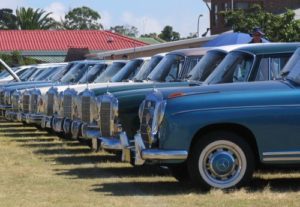 South Africa Classic Car Shows / Events
---
Classic Car & Bike Show with Swop Meeting
Timour Hall, Cape Town
January 2018 – Modern Classics
January 2018 – Veterans & Classics
A popular Cape Town event, by SA Police Services and
the Crankhandle Club together with other participating clubs,
at the Timour Hall Villa, Timour Hall Road, Plumstead
www.classiccarandbikeshow.co.za
---
George Classic Car Show
10 & 11th February 2018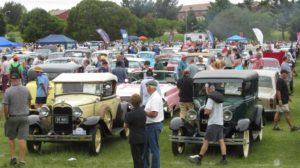 At the PW Botha College, York Street, George.
Car Exhibitor Registration on line at www.scocc.co.za
---
OD INGGS Memorial Run
Port Alfred
19 March 2018
For info: contact George Armstrong
Tel 072 347 0924 / club@avcmc.co.za
---
Stars of Sandstone
Ficksburg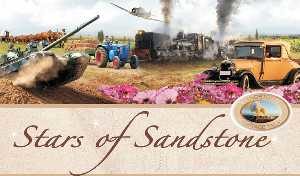 Contact Here
---
Blind Navigators Rally
Cape Town Lions Club
8th April 2018
If you wish to participate in this interesting and
worthwhile event as a driver please contact us:
---
The Knysna Motor Show
Sunday April 29 , 2018
Knysna High School Sports field, Lagoon Drive, Knysna.
A car show with a difference and not to be missed.
Contact – peterp@afrihost.co.za or 082 321 4724
---
Simola Hill Climb – Knysna
3rd – 6th May 2018
The popular Simola Hill Climb is again back in Knysna
and will be sponsored by Jaguar SA . The event will include
classic cars on Friday and the " big gun " open
classes will take place Saturday &  Sunday.
info@speedfestival.co.za or 044 302 5777
---
Pietermaritzburg Cars in the Park

21st May 2018
Contact number 082 447 3355
---
Vryheid Old Car Show
June 2018
Run by the Vryheid Vintage Car Club at the Lucas Meyer
Primary School sport fields, Vryheid, Northern Kwa-Zulu Natal
Contact: Harvie van Heerden at 0828238539 or 034-9814861
email: harvie@dalesvanheerden.co.za  Web: www.thevvcc.com
---
Cars in the Park, Zwartkops Race Track
Pretoria Old Motor Club
6th August 2018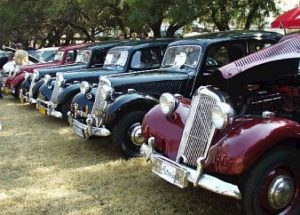 This is the Top annual old car show is held at Zwartkops
race track. Some 2000 vintage & classic cars & motor
cycles from more than 80 clubs will be exhibited.
Visit our web site: –  http://www.pomc.co.za
---
Crankhandle Club
Annual Motoring Book Sale
August 2018
Crankhandle Clubhouse, 9 Riebeek Str., Wynberg
Buy & Sell – Motoring & Mechanical – related Books
www.crankhandleclub.co.za

---
Veteran and Vintage Club
Parkhurst Heritage Car & Bike day
August 2018

4th Avenue Parkhurst with roadside cafe's
For information: 082-442-6662
---
Johannesburg – Vanderbijlpark
Wheels at the Vaal
September 2018
North-West University (Vaalpukke), Vanderbijlpark.
Collector Car Festival & Country Fair
Contact VAAL OLD WHEELS CLUB
www.vaaloldwheels.org.za
For information: – 016 910-3122 or 083 513 6632
---
National – Drive it day
24th September 2018

A special date to dust off and show
our old cars on the road!
---
Hermanus Whale Festival
and Classic Car Show
October 2018
View a large number of Classic cars at this event.
or visit  www.whalesandwheels.com
---
Welkom – Cars in the Park
Classic Car Show
7 October 2018
More than 400 Vintage, Veteran and Racing Cars,
plus Tractors & Stationary Engines.
For information: 072-916-2749
---
Volvo Owners Club of SA
National Saamtrek – Gariep Dam
October 2018
For information: 082-491-2603
---
Century Classic Car Run
Century City, Cape Town.
October 2018
The Triumph Sports car club's annual Century Classic car Run open to all cars 25 years and older,
where the combined age of the car and driver must be 100 years or more.
The number of participants is limited to 100.
The event commences at Century City from where participants travel a route of 100 km to end at the Killarney Race
circuit with 2 laps of the circuit before lunch and prize giving.
Entry form from : centuryclassicrun@gmail.com 
---
Cape Vintage Motorcycle Club
30th Anniversary Fairest Cape Tour
November 2018
For Information: 082-335-4005
---
Cape Classic Car Show
Killarney Race Track
November 2018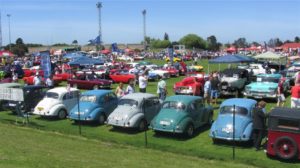 Organized by the Cape Multi-Motor Club & supported
by some 50 participating Car Clubs and supporting acts!
Register here – More information here 
---
Willowbridge Beers and Gears
December 2018
Willowbridge (Tygervalley) annual Beers and Gears.
CraftBeer festival, live bands 11h00 to 14h00.
Info and bookings starstruckautos@gmail.com 
---
Submit details of YOUR Classic Car Club Event
Report Problems & Faulty Links here
Back to: Cars in South Africa Main Page
---