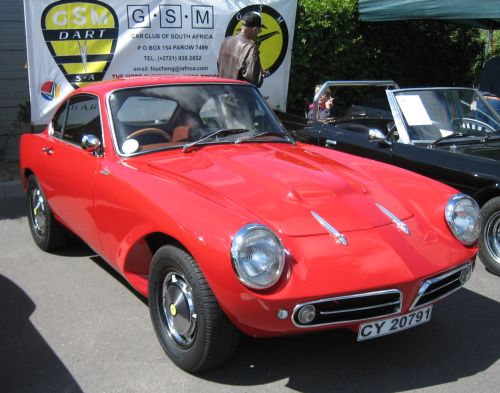 GSM – Bob van Niekerk started building toy cars from age of 6 and proceeded to study
Engineering at Stellenbosch University. Bob was a keen racing driver, mostly with saloon
cars he stripped and tuned to take on some of the best race cars at the time. After
dreaming of building his own motorcars, Bob van Niekerk decided to follow Willie
Meissner to England after he has told of an amazing new material called fiberglass. There
the two joined up with Verster de Wit, another South African who was a talented designer.
De Wit came up with the design for their new car and the other two were tasked to build
clay quarter scale models, which was followed by a full size model and eventually a mould,
which was shipped to South Africa, where they formed the Glassport Motor Company
(Pty) Ltd (GSM) with De Wit, Meissner and Van Niekerk as partners in the late 1950s.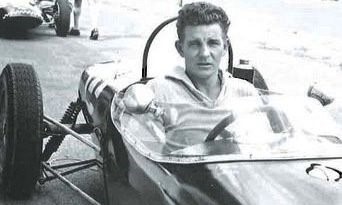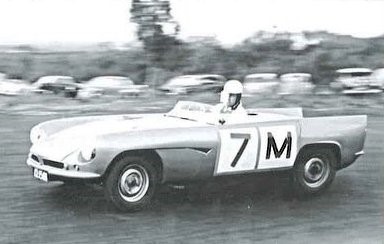 The original Dart was a sleek two seater which was not only good looking, it was also very
fast. They used Ford 100E mechanicals, a side valve 1172 cm3 motor, a three speed box
when two racing Darts were built in 1957 for Bob and Willie. They only weighed 500kg
and won their first race in Cape Town by a long margin and regularly thereafter.
They sold 41 cars by 1959, for racing and road use. At this stage it was decided that this car,
with its Ford heritage, could also be sold in England and Bob set sail with a complete body
and chassis kit on the Union Castle liner. In England Bob was introduced to Mr John P Scott
at Winsor Garage in Kent. Scott agreed to fund the parts on the condition that Bob had to
build the car in 10 days and that he had to enter it in a race at Brands Hatch and win the race!
Bob accepted the challenge and worked day and night to complete the Dart and by the
Friday before the race. On the Saturday, April 18, 1960 Bob found himself in the middle of
the grid on a strange circuit he was unfamiliar with, but worked his way up into first place
and promptly won the race! A delighted Mr Scott then established a GSM production facility
with 5000 square foot factory he built behind the Winsor Garage to produce the first batch
of cars to be named 'Delta'. One Delta was sent to the New York Motor Show and was
voted second most interesting car after the Jaguar E-Type in a Gallup Poll! Meanwhile Bob
entered his Dart all over Europe and set up lap records in the 1 000 cm3 class at almost
every circuit. His record stood at the Brands Hatch short circuit for seven years before it was
broken! At speed trails on the Jabbeke Highway in Belgium the car achieved a top speed of
133 mph (214km/h). At Clermond Ferrand Bob drove alone in the six hour Le Mans type
race and finished 14th overall out of 56 cars and second in class behind a Le Mans Panhard.
The car was driven to all the races and in a three hour race at Silverstone Bob was so far
ahead that he stopped for a Coke. In another event he was also so far ahead that he lit a
cigarette and drove around the circuit smoking. This sort of behaviour was unheard of and
he had the race officials and marshals in a tizz! There were later victories at Goodwood,
Silverstone and Aintree with cars driven by Jeff Uren and Keith Holland. The Delta's
successes created quite a demand for the car and even Colin Chapman showed an interest
and confessed, that he couldn't work out why Bob managed to beat his Sevens. 76 Deltas
were made in Kent, with some exported to Canada and the USA. As the company wasn't
making money the production was stopped. Bob returned to Cape Town to take over the
Dart production and to develop a new Flamingo coupe with a 1760 cm3 Ford Taunus
motor. The Flamingo was an instant success and some 150 cars were sold, in fact 34 more
than the Dart's 116 units. The Darts and Flamingos had a phenomenal strength and road
holding. In 1959 a Dart driven by Hugh Carrington and Chris Fergusson won the Nine Hour
ahead of a Porsche Speedster, and MG A and a Porsche 550 Spyder. Bob and Piet van
Niekerk (no relation) drove a Dart to victory in the 1963 Cape Four Hour race at Killarney.
In the 1964 Pietermaritzburg Six Hour race Piet van Niekerk and Don Philp drove a
Flamingo into second place behind a Lola-Climax, followed by Dennis Joubert and Peter
Gough in a V8 Flamingo. In the 1964 Cape Three Hour at Killarney Piet van Niekerk won
in a Flamingo driving alone. A Dart finished in third place. In 1966 Dennis Joubert and
Clarrie Taylor won the Cape Three Hour in a Dart. Many other victories followed.